CASE STUDY: Atheras Analytics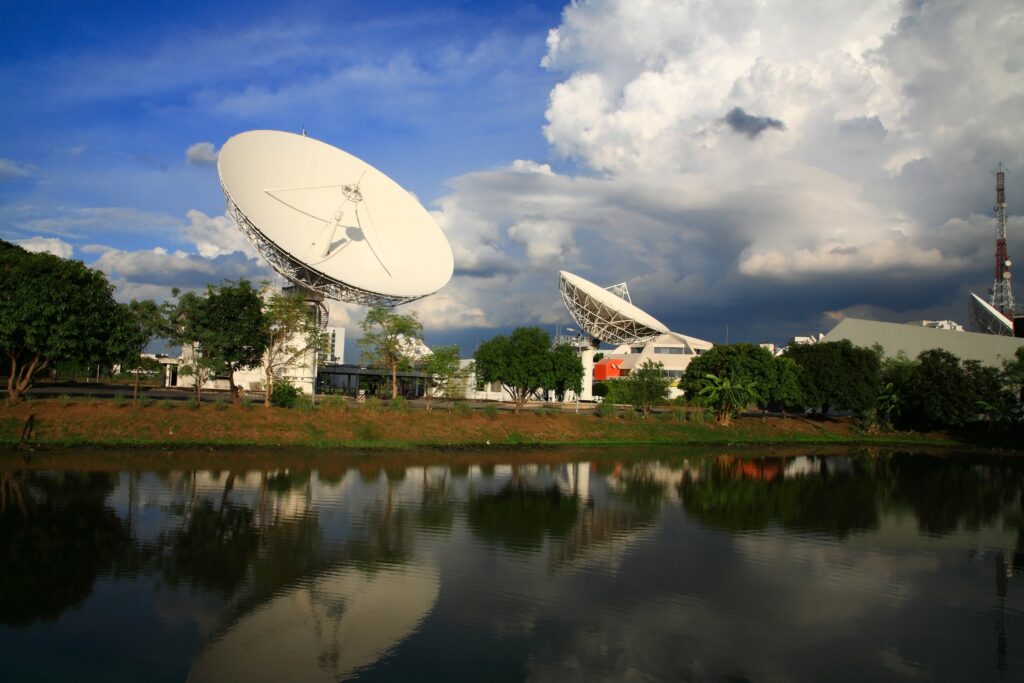 Challenge
In Europe and North America and other major metropolitan areas worldwide Internet delivery by cable or fibre is ubiquitous and taken for granted but for hundreds of millions of others world-wide Internet connectivity by satellite is the only option
Modern High Throughput Satellite (HTS) networks operating in the Ka- and Q/V-bands deliver more than x20 the data capacity of traditional satellites at a fraction of the cost per bit however:-
satellite-delivered Internet still costs 2-3 times more than fibre or cable; and,
HTS satellite links are sensitive to significant atmospheric impairments, primarily from rain, leading to poor Quality of Service (QoS) and potential loss of service
Atheras Analytics has developed a suite of AI-enabled software tools which enable GEO satellite operators to:-
optimise the design their next-generation, multi-gateway satellite networks so they can reduce their costs by around 30%
optimise the operation of their networks so they can manage and mitigate the effects of rain while maintaining a high QoS for their end-users
While Atheras Analytics had successfully developed a solution for GEO satellites, they needed to enhance and expand their offering by developing a solution for operators of non-GEO satcom constellations and also for operators of earth observation (EO) satellites employing Ka-band and Q/V-band links to support the increasing volumes of data generated by EO satellites.
Solution
R&D funding of €50,000
Technical and business support from STFC
Market research and commercial insights into target markets
Networking opportunities at the Harwell Campus and wider STFC network.
Benefit:
Atheras Analytics was supported by the ESA BIC UK at Harwell Science and Innovation Campus in 2020. Over 18 months, the ESA BIC UK helped the company to develop a proof of concept for a non-GEO software solution.
Atheras Analytics worked with STFC's Hartree Centre – which supports businesses to adopt supercomputing, data science and artificial intelligence technologies – to develop new machine learning algorithms.
The ESA BIC UK also supported Atheras Analytics to conduct specialist research into their target markets, helping them to develop customer-focused solutions and build a competitive edge in an emerging market.
The ESA BIC UK's support has helped Atheras Analytics to develop a valuable new service for satellite operators and to build a unique competitive position to support their customers in planning their future ground networks.
"The R&D funding provided by the BIC was obviously helpful but just as important was the market research support and non-financial support such as the Hartree supercomputing centre for developing our machine-learning models."
John Yates, Managing Director, Atheras Analytics
Find out more about Atheras Analytics