Welcome to ESA BIC UK: Extend Robotics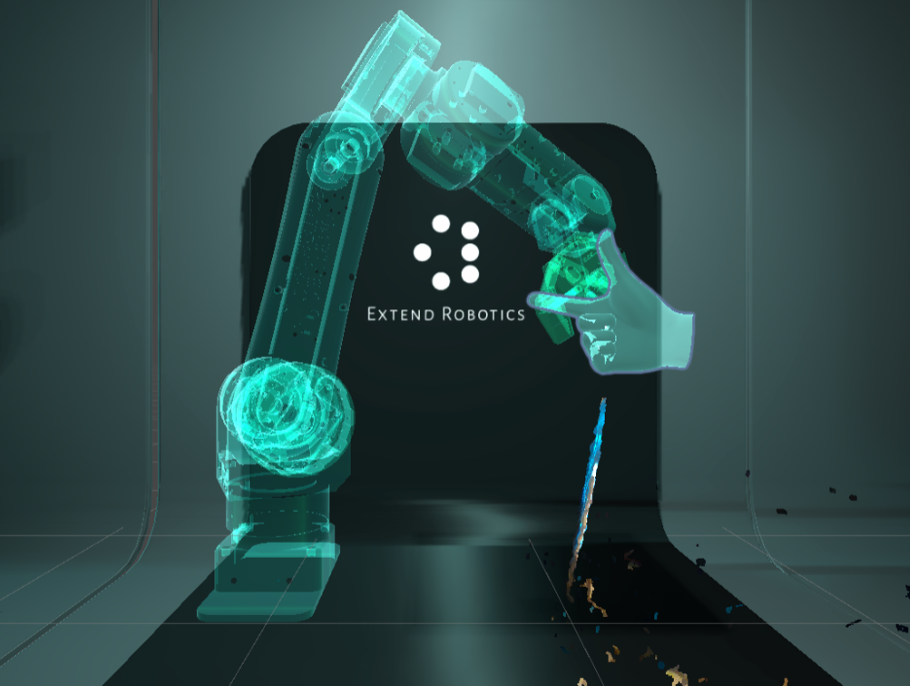 We recently welcomed Extend Robotics to the ESA BIC UK programme at the Harwell Science and Innovation Campus. We asked Azmat Hossain, Business Development Director, a few questions to find out more about their company and what they hope to achieve during their incubation period.

Let's get to know them …
What do Extend Robotics do?
We are revolutionising the control of robotic systems by building a human robot interface which is intuitive and accurate. Our technology has vastly improved depth perception with low latency and precise control in a digital twin VR environment. It is affordable, easy to integrate with any ROS robotic system and UR+ certified, bringing robotics to everyone's reach. Our system has dexterous gesture control with haptics feedback, intelligent data gathering, and automation Co-pilot and we are continuously working to improve its functionalities and features.

We are a team of dedicated software developers and robotics experts with a vision of advancing robotics applications which will increase operability, safety and efficiency for humans and robots. Our company was founded in 2019 by visionary robotics scientist Dr Chang Liu, who is the CEO and chief designer of the company. Within the last 4 years we have been acknowledged by industry and academia for our revolutionary product and have won several awards including the popular Dragon's Den competition in 2021. We are working hard to continue our progress along with our partners in all major sectors where robotics is playing an integral part.
Why did you join ESA BIC UK?
We have joined the ESA BIC UK with the vision to develop our technology further so that it can be adopted for space teleoperation tasks. Space exploration is going through rapid development, and robots could play an important role in accelerating progress through aiding deployment of infrastructure in space. Our robotic interface can be used to manage complex tasks by letting users control robots through our immersive VR and gesture control platform. The ESA BIC UK can greatly support development of our company through its fantastic research support, technical infrastructure and community programs. We look forward to utilising this opportunity to our best, thank you very much ESA BIC UK.
What are you planning to achieve during your incubation period?
During our incubation period we plan to address both technical and commercial development for Extend Robotics' technology for In-Orbit Servicing and Manufacturing use cases. In order to achieve this, we have set the following objectives:
Upgrade visual sensors for improved rendering and multiple sensor volumetric fusion
Perform usability experiment with the Satellite Applications Catapult IOSM facility to demonstrate improvements and reach TRL 5
Engage with partners and build commercial relationships
Create a competitive product offering for In-Orbit Servicing and Manufacturing
Can you suggest your top tip for entrepreneurs?
Work on problems that you truly believe will make a difference in the world
Follow your passion and work hard
Fail fast and learn fast
"We are very happy to be selected as one of the three new companies to join the European Space Agency Business Incubation Centre UK. ESA BIC UK helps companies gain a competitive advantage within their sector by providing technical expertise and facilities, business support, networking, office space and funding needed to overcome innovation challenges and accelerate business growth." – Azmat Hossain, Extend Robotics