Celebrating the success of the ESA BIC UK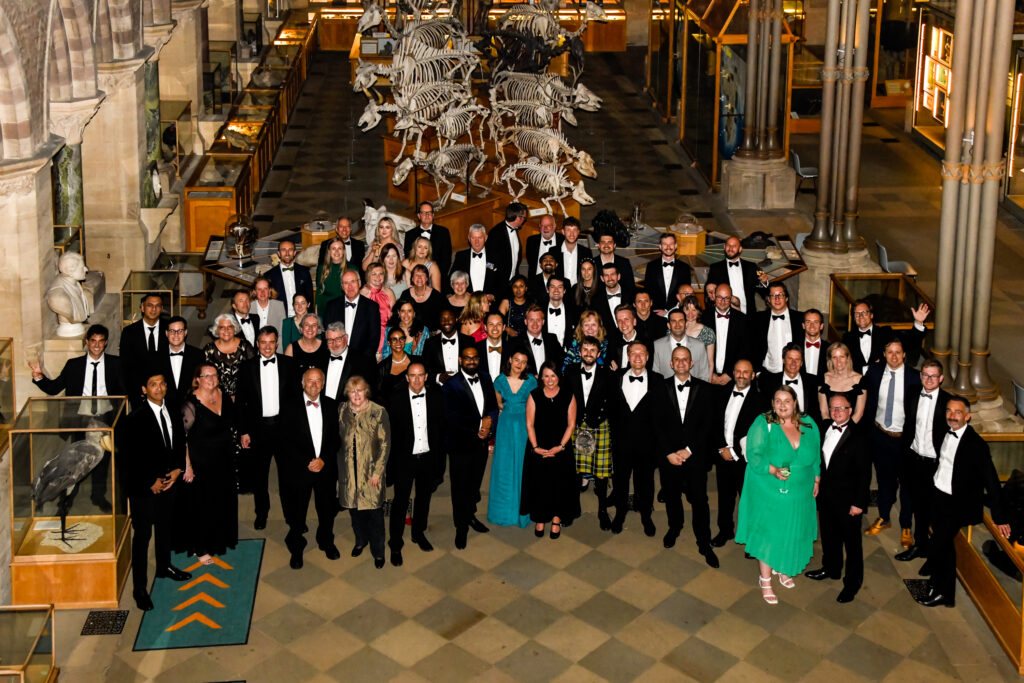 On Wednesday 14 June 2023, we were joined by our ESA BIC UK community including start-ups, past and present, for a special black-tie celebration at the stunning Oxford University Museum of Natural History.
It was an honour to be joined by many of the founders of the ~120 companies we have supported, as well as our patrons and advocates to celebrate over twelve years of the programme and the huge impact it has had on the UK Space sector and the wider economy.
To date, our ESA BIC UK companies:
Contribute c. £30M in GVA to the UK Economy every year
Bring in £25M in annual revenues, of which 50% are exports
Have created and sustained almost 1,000 highly skilled roles
Have raised over £140M in private equity investment
The evening began with a drink's reception, followed by a beautiful three course meal prepared by the Oxford Fine Dining Company. We heard from Neils Eldering, Head of ESA Business Incubation and Paul Vernon, Executive Director of Business and Innovation at STFC, who both reflected on the achievements of the programme and celebrated the continued success and growth of the companies supported throughout the years.
It was also fantastic to hear the buzz of conversations between current incubatees and graduate companies, sharing knowledge and discussing commercial opportunities and collaborations.
We are incredibly proud of the success of the programme, and we will continue to support efforts to ensure its success for the years to come.
During the evening, we also said farewell to Helen Goody, ESA BIC UK Business Incubation Officer, we want to thank Helen for all her outstanding support and wish her all the happiness for her retirement.
Take a look at some of the highlights from the Celebration Event below.