Ignite Pitch Launchpad Winners Announced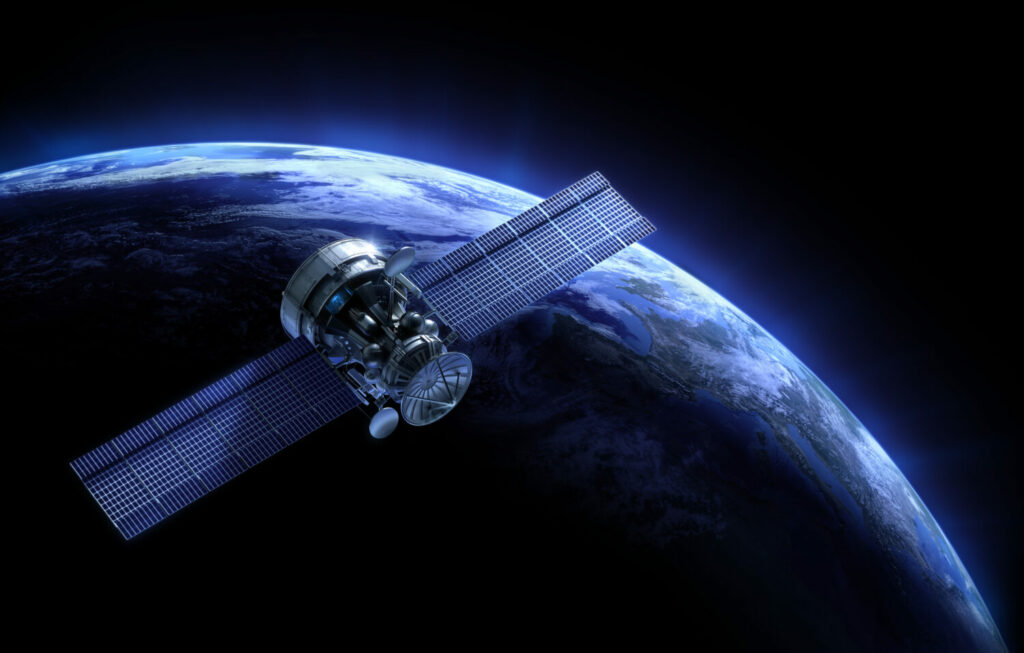 Recently, ESA BIC UK alongside UK Space Agency and Anchored In, invited space tech SMEs across the UK to apply to the Ignite Pitch Launchpad, an opportunity to pitch to senior stakeholders from across Government and industry at Ignite Space, Aerospace Bristol on 7 March. Ten businesses were selected to pitch – five upstream and five downstream.
Congratulations to all ten companies who have been successful, it is great to see representation from the ESA BIC community from both current incubatee and alumni.
Here are the ten shortlisted companies:
Space DOTS Ltd
Space DOTS make on-orbit qualification of advanced materials and small components, faster, cheaper, and simpler. Their platforms test products in harsh and hard to reach environments.
Lúnasa Space
Lúnasa envision accelerating the world's transition to affordable, sustainable, and reliable in-space economy. They are developing a constellation of reusable and automated miniature orbital maintenance stations for the satellite industry, capable of offering quick and affordable in orbit services.
Super-Sharp Space Systems
Super-Sharp Space Systems develop thermal infrared space telescopes for Earth Observation. Their unfolding self-alignment technology enables them to fit big telescopes in small satellites; providing end users with thermal imagery of the Earth with unprecedented detail, at a high frequency and low price point.
Satraka Ltd
Satraka develops innovative, market-disruptive and patent-pending technology for user terminals to track NGSO satellites, as well as provide broadband internet access and services to millions of people in the world.
Gravitilab Aerospace Services Ltd
Gravitilab are a Spacetech engineering business which provides technology solutions to allow commercial enterprises, governments and academics to access specialist environments for research, testing and qualification purposes. Gravitilab are a current ESA BIC UK incubatee at Harwell campus.
Space DOTS, Lúnasa Space, Satraka, Gravitilab and Super-Sharp Space Systems are all current ESA BIC UK incubatees based at the Harwell Science and Innovation Campus.
ODIN Space Ltd
ODIN Space support the entire space ecosystem with high-resolution data on the orbital debris threat. Their mission is to deliver the most accurate and reliable data on invisible, yet lethal orbital debris via a state-of-the-art network of impact detectors deployed on every satellite, on every orbit. ODIN Space are a current ESA BIC UK incubatee at Space Park Leicester.
B2Space Ltd
B2Space provide a reliable, flexible and low-cost access to Low Earth Orbit for small and micro satellites, democratize space access and facilitate the development of new technologies and uses of space. B2Space are ESA BIC UK alumnus and were previously based at Harwell Campus.
Oshen
Oshen's aim is to use autonomous micro-vessels for en-masse ocean data collection. Oshen wants to fill in the areas of the ocean where there is sparse data coverage.
AmbaSat Ltd
AmbaSat create space satellite kits and educational courses which deliver a practical and engaging learning journey and inspire students to explore an exciting career in space and STEM.
Oshen and AmbaSat are both current ESA BIC UK incubatees at Daresbury Laboratory.
Solsign
Solsign is a powerful, scalable and multi-channel location intelligence tool transforming how land is assessed, valued and marketed for renewable energy projects. The platform uses advanced geospatial techniques and proprietary algorithms to quickly give an indication of the viability of any piece of land as a renewable energy project.
Aside from great exposure, the two winners (one upstream and one downstream) will be fully hosted by UK Space Agency at the 2023 UK Space Conference, November 21-23 at the ICC Belfast – giving another great dose of exposure and networking with key industry figures.
Good luck to all pitching companies.