What to look for when starting your Space tech company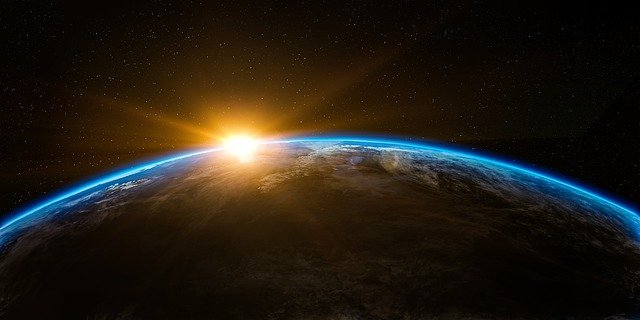 SpaceX, LeoLabs, Lunar outpost, Rocket Lab, Relativity Space and Astroscale – names that just about everyone in the space sector is familiar with. What do they have in common? They all started off with someone's idea for a business opportunity that was lacking or missing in the market.
Take SpaceX for example. You might be thinking that rockets were around long before "new space" companies started building them, so how is that inventive or innovative? Before SpaceX elbowed its way into the industry, rocket engines flew just the once – Musk made his mark by offering reusable engines that could fly time and time again, therefore keeping costs lower for his customers. Rocket Lab on the other hand, along with becoming the first private company in the Southern Hemisphere to reach space, also designs, builds, launches, and operates satellites to provide an end to end service for its clients.
From mining on the moon to clearing up space junk to providing high resolution satellite imagery, just about every facet of the industry is being transformed. Innovators are willing to see through new and disruptive opportunities, supported by financial markets that are more and more ready for longer term investments. Smaller companies are quick to follow in the footsteps of these pioneers and find a footing in the space-industrial ecosystem. The key is often to find a niche in the market, or like SpaceX, to improve upon an already existing design.
Can you make your technology lighter, stronger and cheaper than your competitors for example? Could it be paired with another product so that you can offer a bundled service?
Whatever your concept is, defining your space business idea is essential; what does your company sell, how do you satisfy your customer's needs and what do you want to achieve in the long run? The preparation needed to start a space-tech business can seem overwhelming and knowing where to start is half the battle. This is where the ESA Business Incubation Centre (BIC) UK comes in.
Managed by the Science and Technology Facilities Council (STFC) for over a decade, the incubation centre can provide the support and funding that start-up companies need to develop technologies for use in space or to turn their ideas into profitable products and services using space technology.
Companies joining ESA BIC UK receive a cash incentive for design, prototyping, IP protection and market studies; access to some of the best R&D test facilities in the UK, laboratories/workshops and technical expertise, including up to 40 hours of expert support and 40 hours per year of access to lab facilities; and we can provide hands-on business development advice.
ESA BIC UK also connects its startups to appropriate funding, investment, networking and collaboration opportunities, such as available government grants and subsidies. Government funding might seem the province of the big players, but it can be a significant source of income for many space startups. Prestwick Spaceport for example secured £80 million from the UK and Scottish governments and local authorities in order to develop its space launch services as it aims to become the leading horizontal launch spaceport in Europe.
Developing facilities for spaceports is just one example of the UK Government's desire to capitalise on new opportunities in the space sector. According to the government's National Space Strategy unveiled last year, the UK also has ambitious plans to build new leadership in high-growth areas, such as Earth Observation, navigation applications and services, and satellite broadband.
The UK already excels in the manufacture of spacecraft and highly complex payloads, with particular strength in small satellites. Smallsats represent 82% of spacecraft launched between 2012 – 2021, and it is anticipated that the biggest economic growth in the next decade will be fuelled by unprecedented demand for data and connectivity on Earth, new markets for satellite-enabled services and huge leaps in technological innovation.
To provide UK space businesses with clear direction and help them take advantage of this expanding sector, the National Space Strategy features a Ten Point Plan. The plan identifies the highest impact opportunities where resources will be targeted from capturing the European market in commercial small satellite launches to fighting climate change with space technology and expanding the country's horizons with space science and exploration. One of the most noteworthy of these is the ambition to lead the global effort in making space more sustainable by way of advancing in-orbit debris removal, servicing, refuelling and assembly technologies. These growth areas will be backed by a budget of £25 billion and £1.75 billion for Research and Innovation and the UK Space Agency respectively between 2022-25.
Fling yourself into the future to anticipate opportunities
Although smallsat business ventures of all types continually prove their ability to generate significant revenue, there are other emerging sectors that have yet to reach their full potential, such as space travel, tourism and habitation, on-orbit servicing, as well as space-based communications systems and solar power systems which offer a potential zero carbon energy source. There is then, plenty of room for new space business opportunities to flourish.
But like other industry startups, stability and growth don't come overnight and time is needed to allow your business to grow. As long as your company is less than five years old then ESA BIC UK is on hand to give you the boost you need to progress.
We are extremely proud of the success stories that have come out of the ESA BIC UK and we follow the progress of more than 90 companies that have graduated the programme. Will you be one of the next companies whose ambitions we help grow?