BLOG: How to take your space start-up to the next level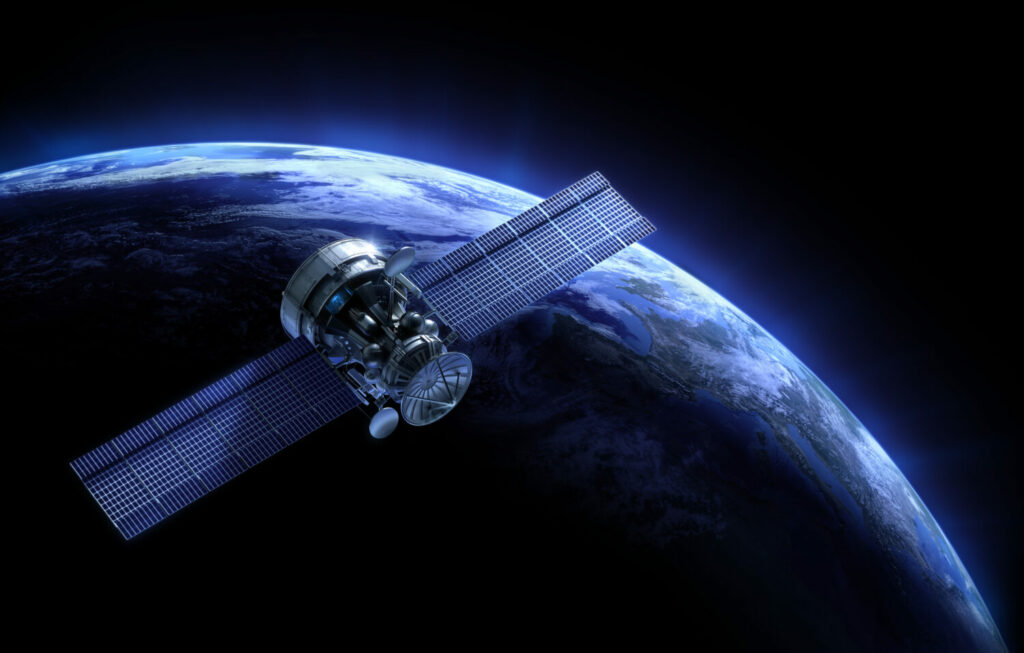 It takes a lot to be truly innovative these days, especially if you want to break into one of the UK's fastest growing sectors, the dynamic, commercial "new space" industry. But once you have formulated your initial business idea, where do you go next to grow your space business, hire team members and turn exciting potential into an established reality? The ESA Business Incubation Centre UK has the answer.
Since 2000, the UK space market is estimated to have trebled in size. It generates revenue of ~£14.8 billion per year and has created more than 42,000 jobs across all parts of Great Britain and Northern Ireland; a testament to just how vital space is to the UK economy.
This year-on-year economic growth and job creation over the last two decades has been fuelled largely by the growth of the satellite industry, which underpins £360 billion per year of wider economic activity.
Keen to build on this foundation, last year the UK government outlined how it will build one of the most innovative and attractive space economies in the world, creating the right conditions for space businesses to start, grow, innovate, and thrive, with the unveiling of a National Space Strategy.
One of the strategies long-term plans is to grow the space sector to £40 billion by 2030 – an ambition that has recently received a welcome boost, thanks to a £2 million investment distributed to UK businesses to help develop a number of new projects. These leading-edge ideas range from a power station in space, new imaging technology which can withstand the high radiation levels on Mars, and communication tools for astronauts to tackle interplanetary delays in conversations.
The importance of a flourishing space economy is now being realised across the board; public investment in space is increasing and more support for space tech start-ups is being made available from organisations such as UKSA, LEO and GEO Accelerator programmes and via ourselves here at ESA BIC UK.
Private investment is also on the rise. The well-established Seraphim Space Camp has gone from strength to strength with a series of Missions aimed at providing seed funding for start-ups in the SpaceTech industry. The organisation has already raised $100 million, which has helped finance 55 specialist newcomers, and is now seeking applicants for its next accelerator programme dubbed Mission 9.
In addition, ESA BIC Alumni are seeing an increasingly diverse pool of angel investments and venture capitals willing to invest larger sums. Figures indicate that average fundraising campaigns are now up by greater than 40% versus 5 years ago.
This success in attracting funding meant that last year we were able to support our 100th start-up, Skyfarer, the UK's first autonomous drone delivery network dedicated to the fast and direct delivery of vital, time-sensitive medical supplies.
With success, however, comes competition and this is having a marked effect on the sector. For instance, as more established segments such as reusable launch services become overcrowded, start-ups are having to redirect their focus on nascent market segments instead, like on-orbit servicing and manufacturing; a situation that comes with its own caveats, as shifts towards new areas are often deemed inherently risky both in terms of research and development and from an investment perspective.
This catch-22 situation means that hard cash funding, technical support and commercial business support is more valuable than ever to start-ups who are perhaps struggling to find a competitive niche in the industry, and that is where the ESA BIC UK comes in.
Did you know that the ESA BIC UK is recognised as one of the UK's top business incubator programmes? Or that in 2020 alone, 12 new patents were filed by start-ups supported by us?
At the ESA BIC UK we are constantly evolving to meet the changing needs of entrepreneurs and young space businesses, whilst also ensuring the much-needed fundamentals largely remain the same. These include non-equity cash funding, free access to the best space-tech R&D facilities in the UK and high-impact commercial business coaching. All of this helps start-ups to significantly de-risk their early R&D and get their products and services to market faster.
ESA business incubation centres are located in leading campuses and clusters across the UK (in Harwell, Daresbury, Edinburgh and Leicester). At these sites, we give start-ups direct access to the best space-tech, AI and advanced manufacturing technologies across the UK.
As our start-ups get closer to market, we also help them connect with their peers and other UK agencies to pitch for government and private tenders, as well advise on how to raise further investment rounds and which accelerator programmes they can access. While not every company is right for an accelerator programme, and indeed, not every accelerator can help companies grow, statistics show that companies that attend them raise 44% more money than those that don't. They are also 75% more valuable*.
Whether your business idea can contribute to the "upstream" space supply chain – contributing to the design and build of launch technology – or is more focused on the "downstream" space side – bringing benefits of space data to various target audiences – we would very much like to hear from you.