Shipping industry reducing carbon emissions at the ESA BIC UK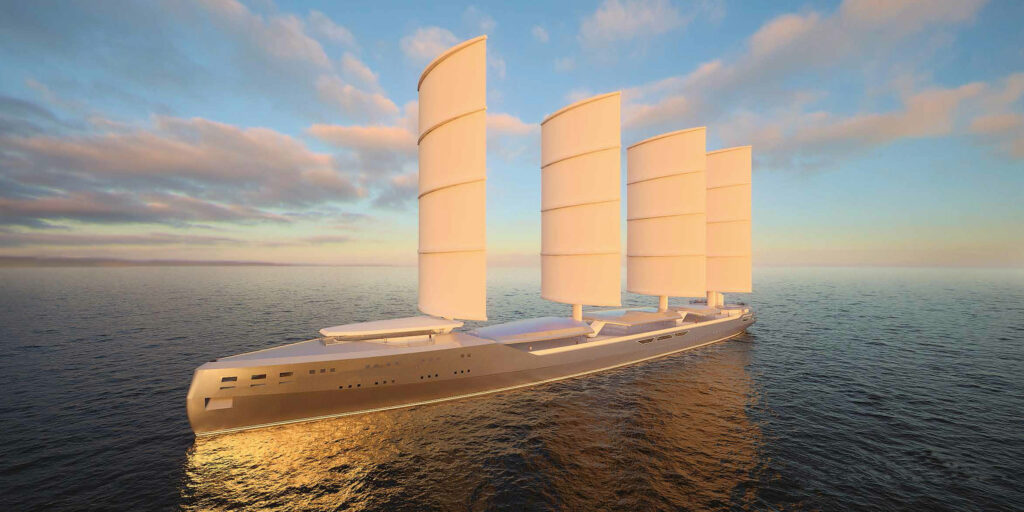 Smart Green Shipping (SGS) is using space technology at the ESA BIC UK to develop new methods of propulsion for commercial vessels, in order to reduce fossil fuel consumption and meet the International Maritime Organisation's (IMO) target to cut emissions by 50% by 2050.
The Challenge
The IMO's target to significantly reduce CO2 emissions in the shipping industry, is quite the challenge, with most ships using fossil fuels. SGS aims to build 100% renewable powered ships by using the knowledge in retrofitting
its marine engineering solutions like 'FastRigs' – intelligent, autonomous wingsails onto existing ships and the satellite derived digital prediction, measurement and monetisation platform like 'TradeWind', prototyped with the ESA BIC UK.
SGS wanted to access further technical expertise and support to move the systems forward, and identified
that the ESA BIC UK could provide that. With the hardware prototype already designed, SGS needed the technology to be autonomous and have sophisticated analysis programmes to calculate fuel savings and enable the rapid uptake required to reach the IMO goals.
The Solution
Funding of €50,000
Networking opportunities across Harwell Campus
Technical support and expertise from STFC
THE BENEFITS
SGS joined the ESA BIC UK in 2019, working directly with STFC's additive manufacturing facility and ESA BIC UK alumni Gazooky Studios, which develop Extended Reality (XR) content and products. This collaboration successfully developed a digital prototype of the FastRigs system.
Within the technical support from STFC, the 2-D technical drawings were used to create a 3-D Computer Aided Design (CAD) of the rig assembly; this was then animated within the CAD software to replicate the operation of the FastRigs.
Using open source photographs and dimensional information, STFC also created a digital version of a Panamax size vessel, the FastRig animation and digital ship were imported into a Virtual Reality engine so that colours, textures and background could be added to
give the proposed design context. A video file was then created for SGS to demonstrate its proposals and the main operation of the FastRig technology.
SGS also further developed the software for its 'TradeWind' smart analysis tool, which is able to quantify the value of using the wind by projecting the annual savings in both cost and fuel when a ship switches
to its FastRigs wingsails, as well as accurately determining how this value and general wind availability changes with speed on any trade route.
SGS's technologies will have huge benefits in tackling climate change whilst protecting the world's economy.
"The ESA BIC UK support over the last two years has been of key strategic importance to our mission, to drive the uptake

of renewables in the maritime industry using wind power. The development of our digital tool is critical to our efforts to support ship owners assessing the commercial viability of installing wind-assist solutions on their ships."

Diane Gilpin, Founder and CEO of Smart Green Shipping