Launching revolutionary space travel at the ESA BIC UK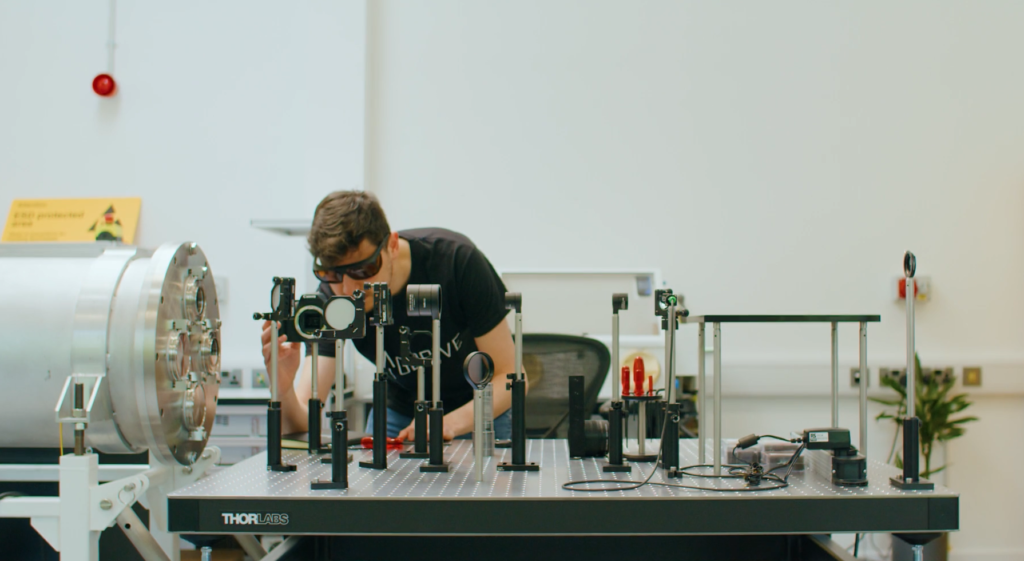 Magdrive is developing the next generation of spacecraft propulsion system, allowing spacecraft to
go faster for longer, bringing new capabilities for small satellites and reducing the barriers to entering the space industry.
The Challenge
Current electrical propulsion systems for spacecraft provide low thrust, while chemical systems provide high thrust but lack efficiency and can be hazardous. Magdrive's co-founders
Dr Thomas Clayson and Mark Stokes found an opportunity to combine their knowledge in electromagnetic fields and mechanical engineering to develop a small scale electric plasma system, which will deliver both high thrust
and high efficiency to enable entirely new business models based on new capabilities.
Their system is much more affordable than what is currently available, due to the huge reduction in fuel costs and its reusability. Magdrive wanted to access further technical expertise to move the idea forward, and identified that the ESA BIC UK could provide that.
The Solution
Funding of €50,000
Business Support, including Investment Readiness
Networking opportunities across Harwell Campus
Technical support from STFC including machining of a part for the propulsion system and access to laboratory space for testing.
The Benefits
Magdrive joined the ESA BIC UK in July 2020 whilst in the midst of developing its working prototype and carrying
out laboratory based experiments. Through the technical support time provided by the ESA BIC, the company has been able to work with engineers at STFC to machine a part for the electric propulsion system, and have been provided laboratory space to carry out testing work. The team has also worked alongside the University of Southampton, via the SPRINT programme, to test the prototype.
Opening up the industry for smaller satellites this way has been recognised by investors; Magdrive recently closed a £1.4 million seed round, led by funders who were also early investors in SpaceX.
This is along with grant funding from Innovate UK, and the UK Space Agency, via the National Space Technology Programme. As a result of Magdrive's early success, it has quickly expanded its team.
Magdrive will be flying a subcomponent test of its novel electric propulsion system in early 2022, as a hosted payload. This will establish Magdrive's flight heritage and pave the way for further flights.
"We're greatly benefitting from the technical support from the ESA BIC UK. Using our technical hours, we have been able to de-risk the process of developing our prototype by working closely with engineers at STFC and using laboratory space for testing. The funding and support has been fundamental to us securing our recent early investment. Being located at Harwell Campus has facilitated collaboration opportunities as well as space to expand our team and occupy a larger facility."

Mark Stokes, Magdrive Cofounder and CEO