ESA BIC UK enables access to expertise for new tech development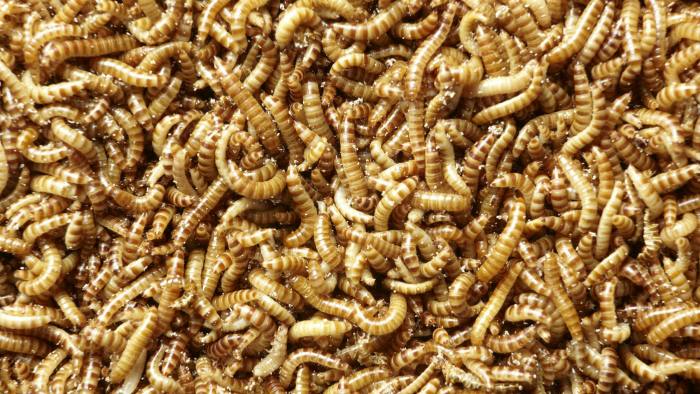 Entocycle produces a cost-effective and environmentally friendly protein source for animal feed, made entirely from insects. Requiring assistance to develop autonomous processes for rearing the insects, Entocycle looked to the ESA BIC UK for space-inspired solutions.
THE CHALLENGE
To scale-up its insect rearing capacity whilst keeping staff resource at a minimum, Entocycle needed to create a highly technical, automated, artificial habitat system. The team of four discovered that a lot of the technology they required had yet to be invented, or hadn't yet been applied to insect rearing. In order to make the process fully automated, the team needed assistance with the build of a complex network of sensors for data collection, and guidance on how to analyse this data and use it appropriately.
THE SOLUTION
40 hours free access to STFC expertise and facilities
Laboratory and office space
£41,500 incentive funding used for materials and staff recruitment
Networking opportunities at Harwell Campus
THE BENEFITS
After a serendipitous introduction during a tour of STFC's Rutherford Appleton Laboratory, scientists from RAL Space's autonomous systems group helped Entocycle to design its network; exploring sensors, ruling out certain methods and utilising technology from ESA's ExoMars rover. This collaboration gave the Entocycle team unrivalled access to specialist knowledge as and when they needed it, helping to efficiently build, develop and test their novel technology.
Throughout the technology development process, the ESA BIC UK incentive funding enabled Entocycle to purchase materials and employ specialist staff. The company was also accepted onto the well-regarded Y Combinator accelerator programme. Since graduating from the ESA BIC UK, Entocycle has grown to a team of 13 and won a place on both the prestigious Pearse Lyons Accelerator and the Unreasonable Group growth-stage entrepreneurial programme.
"Being part of the ESA BIC UK has enabled us to build our technology and try it out, which was a huge stepping stone for where we are today. The expertise at STFC's RAL Space really helped us move past prototype stage when we didn't have the ability within our team in the early days."
Gabriel Walsh, Engineering Operations Manager, Entocycle Ltd